The gist: Build out a web app that lets users create simple web pages graphically with no coding knowledge. This allows people to build simple web pages with a variety of content to meet their needs.
This is a complex project with the need for a really rich front-end experience for it to feel smooth. It's a good project for learning a front-end web framework.
Blocks to start with:
Header
Text with Markdown
Image
YouTube Embed
Button
Ideally blocks would be able to be reordered within a given page.
The selected blocks for the page would get persisted in a database associated with the user's site.
And then, finally, that page would be able to be rendered and viewable in the browser.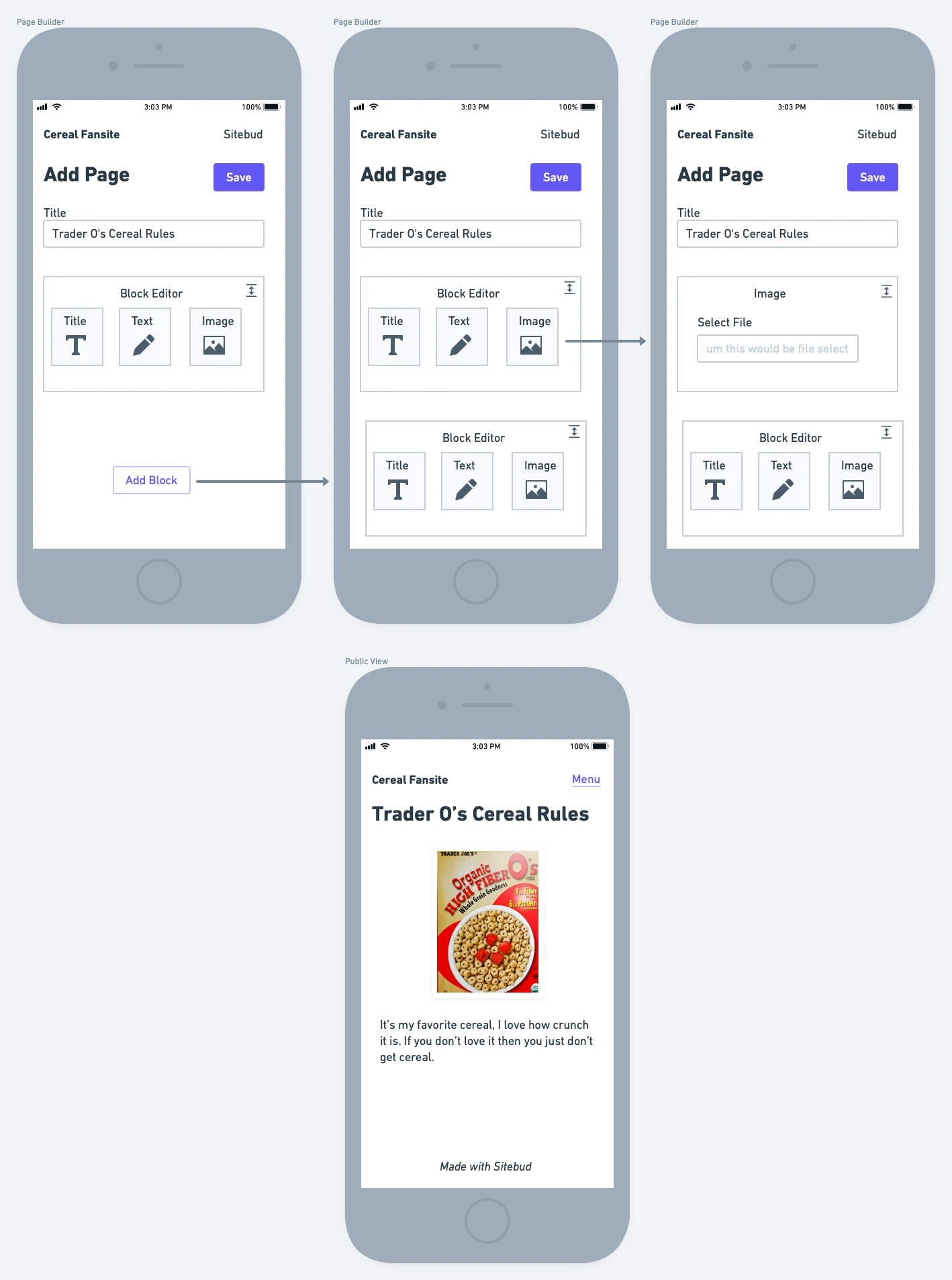 Sign up for an account
Create a site
Add pages
Add blocks to pages
Public can view pages rendered from the configured blocks
There's so much here!
Defining a data model for the blocks, which is decently complex
Storing the built pages which have a pretty complex data model
Building a complex UI
Rendering a complex page from stored data that needs to be processed properly
Authentication
Authorization
Configurable menus
Add more block types

Audio
Rich text editor
List
Code
Contact form
Image gallery
Other embeds

Page visibility like public, draft, password protected