The gist: Allow users to create short versions of links to make them easier to speak and share.
For example, https://some.place.example.com/foo/bar/biz being shorted to https://short.ly/abc123
Having a short URL can be nice for making it easier for people to type it in, whether hearing it on a podcast or reading it on a poster. Sure, QR codes sort of stole the show for the latter use case, but it's still a good learning project!
Here's what the simple interface could look like: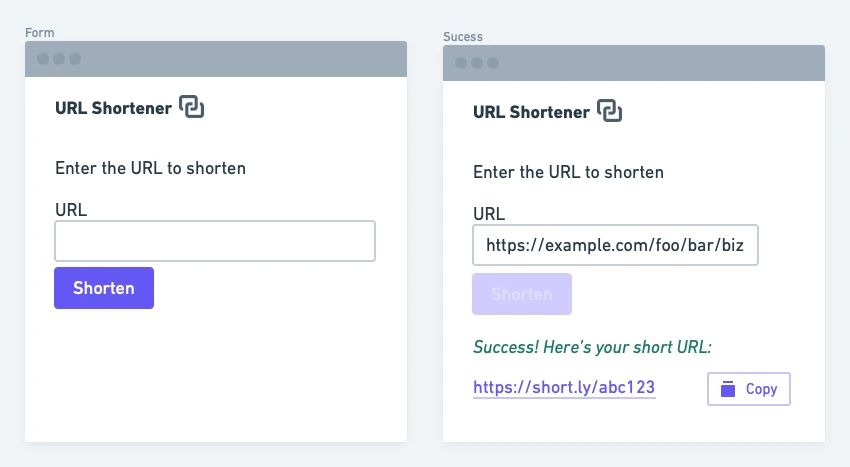 Build a web page with a form for entering a URL
When the form is submitted, return a shortened version of the URL
Ensure the slug of the URL (abc123 in the example above) is unique
When the shortened URL is accessed, redirect to the stored URL
If an invalid slug is accessed, display a 404 Not Found page
Accepting & validating input
Algorithm design
Storing & fetching data
Responding to requests & redirecting
Validate the entered URL is actually a URL
Make it easy to copy the generated URL to the clipboard
Calculate the max number unique slugs that can be generated from your algorithm
Allow users to edit the slug of the generated URL

Ensure the slug is unique

Add support for accounts so people can view the short URLs they created
Track the visits to the short URL and surface to the owner