The gist: build an app that allows studios to admins to add upcoming events that the public can register to attend.
Whenever I register for yoga classes, I have to sign into a portal that lists all of the available classes and the ones I've registered for. I always think to myself that it'd make a fun, simple-ish project that could be of use. This is one of the few projects in Projectbook that's sort of business-y. The data model and needs are clear and interesting to me, though.
Okay, yeah, I'd probably call this EventBud. I'm sorry, I can't think of better names.
Here's what the UI could look like. Top row is the Admin view. Bottom is the public attendee view.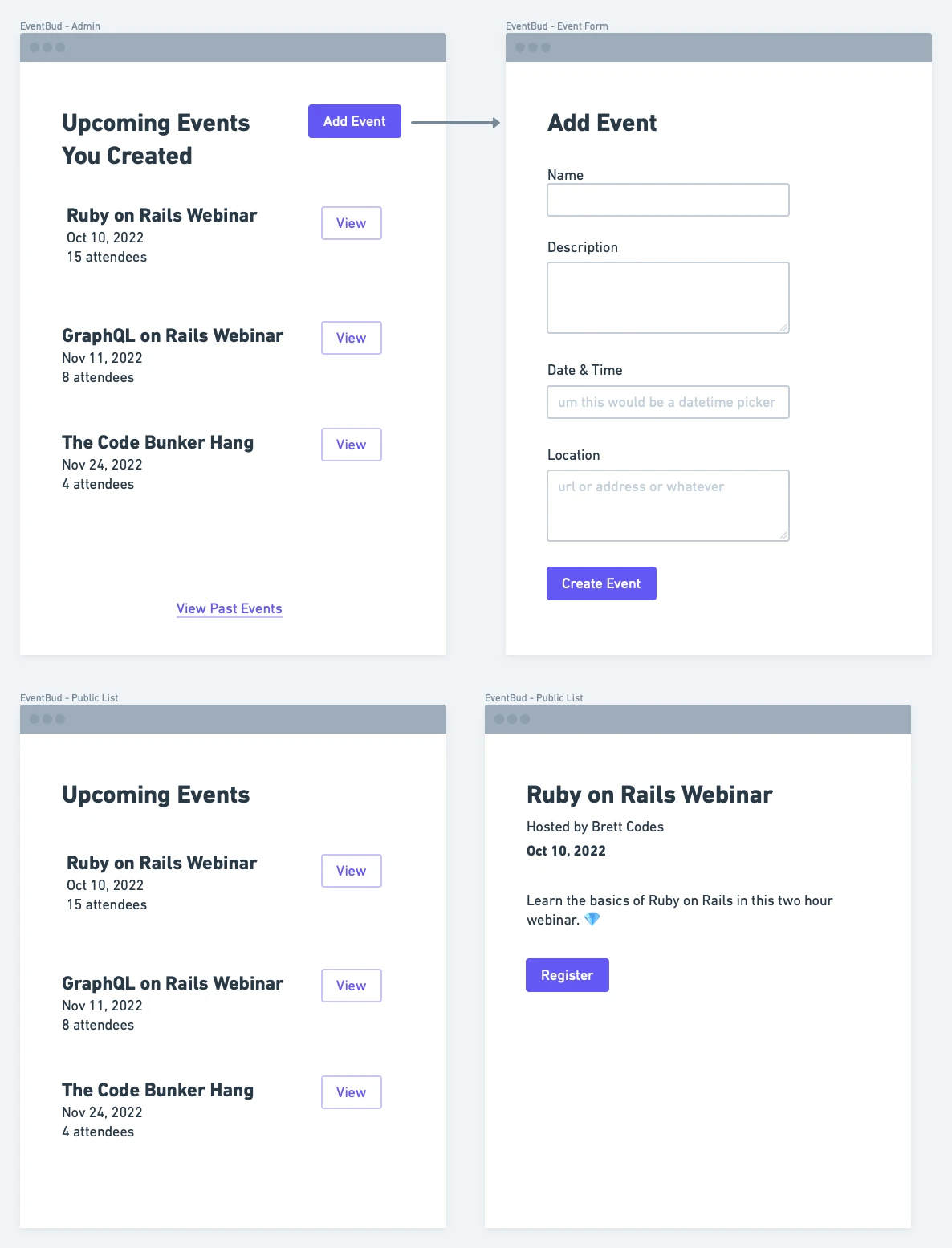 Admins can sign up
Admins can create upcoming events
Public users (attendees) can register for events that haven't happened yet
Admins can see the list of registered users
Authentication
Authorization
Public registration
Scheduling logic
Dealing with time and timezones
Student sign up to keep track of their events
Allow Admins limit the number of attendees and prevent registration when limit is reached
Accept payment when registering
Make event details more rich with photo upload support and descriptions with a better editor (or Markdown)
Email attendees before an event as a reminder